Végétal Biotec
VÉGÉTAL BIOTEC is an environmentally friendly product for cleaning your material and is also used as an anti-adhesive. Improve your CO2 performance ladder using our products.
Use Végétal Biotec ECO 3015, undiluted, for cleaning:
Hand Tools
Shoe soles
Spreader
Spray tray for emulsions
Metal parts
Collection bin
Other components of the asphalt plant and other equipment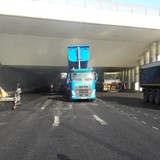 Benefits
Dual action
Ready to use
Improves working conditions
Based on the latest generation of plant-based esters
100% plant-based and biodegradable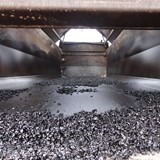 BIO 3010 diluted up to 95% with water anti-adhesive:
In the bucket of the tipper.
in front of the collection bin and in chutes
or the supply of recycling material.
other areas where asphalt/bitumen caking is undesirable.
Use only for metal surfaces
Available products:
Want more information or a free quote?
We are happy to help you, please contact us.