PE Wax
VISCOBIT is an organic additive used to influence the viscosity of warm mix asphalt.
Use VISCOBIT for poured asphalt, rolled asphalt or for the production of ready-to-use bonding agent, including PMB. VISCOBIT is an excellent additive for WARM MIX (reduced temperature) asphalt. It is heat stable in premixed warm bonding and has better low-temperature properties than a Fisher-Tropsch wax.
In addition, asphalt with VISCOBIT is fuel resistant.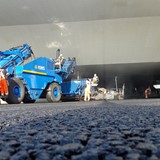 Benefits
Reduces health risks through lower aerosol emissions during production
Warm mix asphalt allows for reduction of energy to heat crushed stone and thus an improved carbon footprint of your asphalt mixtures.
Increased load capacity, less deformation and aging of the asphalt
Forms fuel-resistant asphalt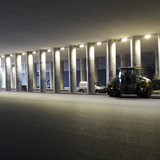 Special molecular structure
Thanks to its special molecular structure, VISCOBIT has no negative effects on warm mix asphalt. Even at very low temperatures, the asphalt remains stable.
VISCOBIT is a non-hazardous product. The fine grains are easy to use and can be stored without an expiry date. In addition, the additive provides a wider processing window without compaction problems. It is easily mixed into a homogeneous bitumen mixture. In the process, the thermal stability prevents decomposition of the mix.
Want more information or a free quote?
We are happy to help you, please contact us.